" Soaring to New Heights"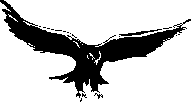 As the economy continues to evolve, employees are expected to read, write, and communicate effectively, think critically, solve problems and interact with each other in the workplace. We have adopted these practices in order to produce graduates who can enter and advance in the changing work world.
Our cohesive team consists of CravinTurnage, Director; LaTarsha Lucas, Administrative Assistant; James Badie, Environmental Specialist; LaKisha Buffington, Business Fundamentals and Marketing; Alania Deshay, Teacher Academy; Reginald Haywood, Welding; Jerry Virgil , Automotive Service Technology; Jivaro Jones, Law and Public Safety; Kareem Jones, Counseling Services; and Alycia Taylor, Student Services.
The Holly Springs Career and Technical Center provides opportunities for high school students who want to enhance their academic studies with specialized training in competitive fields. Our programs are designed to produce students who are capable of adapting to higher education settings and are ready to meet challenges as competent adults in any occupation they choose, thus developing students that can compete in the global community.
The Holly Springs Career and Techical Center does not discriminate on the basis of race, color, national origin, sex, disability, religion, age or veteran status in the admission to and provisional educational programs, activites and service or employment opportunities and benefits.
El Holly Springs Centro Profesioanl y Tecnica no discrimina en base a raza, color, origen nacional, sec, discapacidad, religion o edad, en las admision provisional y a los programas educativos, actividades y servicos o las oportunidades de empleo y los beneficios.
Inquiries regarding compliance contact :
504 Coordinator or Assistant Supertindent/ Federal Programs

840 Highway 178 East

Holly Springs, MS 38635

Phone:662.252.2183